These days, detoxification is the centre of attention when it comes to sickness prevention, health promotion and treatment of all kinds of illnesses especially those with long-term impacts like Congestive Heart Failure, Diabetes and Cancer to name a few. It is not hard to understand why we all need to detoxify for better health because we are living in such a toxic world where the air, food and water contain all kinds of pollutants. With the industrialization of food and the modern health care approach of using pharmaceutical drugs with more harm than benefits, it is safe to say our bodies contain more toxins than we are comfortable with. Naturally, when these Toxins accumulate in our bodies, they curb our ability to naturally fight diseases like diabetes and Cancer. I agree with the doctor who said, " If you breathe, you need to Detox "
Chinese medicine is big on detoxification. Using Traditional Chinese Medicine is a common approach towards sickness prevention and cure. It is especially important for young children and teenagers throughout their various development stages. The results are they have better digestive function, much more balance internally and therefore become calm and less agitated. They have less skin related problems therefore feel more confident and with better self-esteem. In the same vain, TCM as it is commonly referred to, has been proven to be an effective supplemental treatment to a whole slew of diseases that effect all parts of the human body.
While Diabenit and Stayfit, our signature products at Chineseherbs.com are filled with many ingredients certified by both western and eastern medicine to be effective in improving our general well being, here's just one of the important ingredients and its uses all around the world.
WHAT IS THE HOWTHORN FRUIT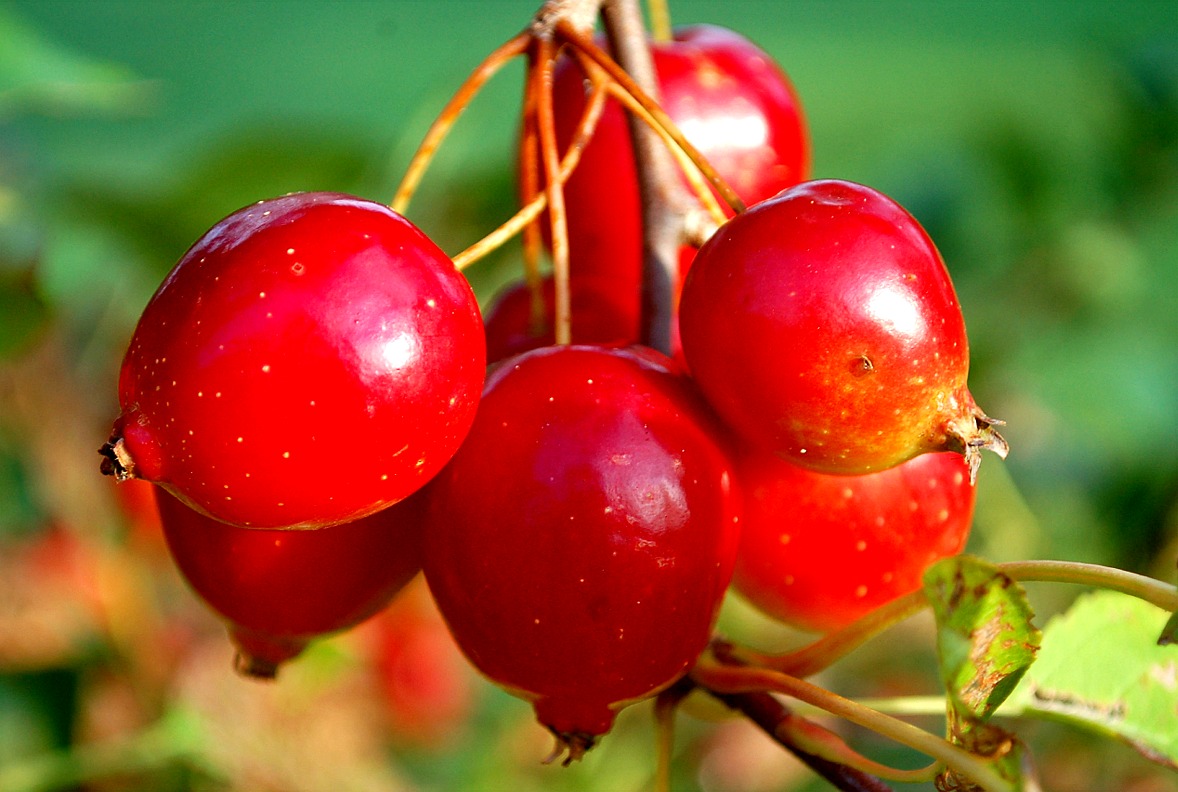 Hawthorn fruits may offer medicinal benefits.
Hawthorne fruits are berries produced by the hawthorn plant. These fruits are typically small -- about 1/4 inch in diameter -- and are characterized by hard, bright-red peels. Hawthorn berries are used in several ways in herbal medicine.
Hawthorn is widely regarded in Europe as a safe and effective treatment for the early stages of heart disease and is endorsed by Commission E- the branch of the German government that studies and approves herbal treatments. It is used to promote the health of the circulatory system and has been found useful in treating angina, high blood pressure, congestive heart failure and cardiac arrhythmia. It has been found to strengthen the heart and stabilize it against arrhythmias.
There is also evidence for cardiovascular system improvement, particularly in clinical parameters associated with angina, congestive heart failure and acute myocardial infarct. This may be due to the herb's antioxidant activity. Its use in the treatment of hepatitis in modern Chinese medicine is supported by the demonstration of hepatoprotective activity in animal studies.
Antioxidant properties
Animal and laboratory studies have found that hawthorn contains active compounds with antioxidant properties. Antioxidants are substances that scavenge free radicals; damaging compounds in the body that alter cell membranes, tamper with DNA, and even cause cell death. Free radicals occur naturally in the body, but environmental toxins (including ultraviolet light, radiation, cigarette smoking, and air pollution) can also increase their number.
Free radicals are believed to contribute to the ageing process as well as the development of a number of health problems including heart disease. Antioxidants found in hawthorn can neutralize free radicals and may reduce or even help prevent some of the damage they cause.
Congestive heart failure
Hawthorn has primarily been studied in people with congestive heart failure (a health condition in which the heart is unable to pump adequate amounts of blood to other organs in the body). Of six well-designed trials, four studies concluded that hawthorn significantly improved heart function and three found that the herb improved patients' ability to exercise. Patients in five of the six studies reported that hawthorn significantly improved symptoms of the disease (such as shortness of breath and fatigue). One study found that hawthorn extract (900 mg/day) taken for 2 months was as effective as low doses of captropril (a leading heart medication) in improving symptoms of congestive heart failure. A large-scale international study is currently under way to determine whether hawthorn extract reduces the risk of death in people with this disease.
Atherosclerosis
Animal and laboratory studies demonstrate that this herb has antioxidant properties that help protect against the formation of plaque, which leads to a health problem known as atherosclerosis. Plaque buildup in the vessels that supply the heart with oxygen-rich blood may cause chest pain (angina) and heart attacks while plaque buildup in the arteries that supply blood to the brain may result in stroke.
Chest pain
Hawthorn berry preparations have been shown to combat chest pain (angina), a health problem caused by insufficient blood flow to the heart. In one early study, 60 angina patients were given either 180 mg/day of hawthorn berry-leaf-flower extract or placebo for 3 weeks. Those who received the hawthorn preparation experienced improved blood flow to the heart and were also able to exercise for longer periods of time without suffering from chest pain.
High cholesterol
Studies using rats suggest that a hawthorn tincture (made from the berries) may be a powerful agent for the removal of LDL ("bad") cholesterol from the bloodstream. The tincture of hawthorn berries also reduced the production of cholesterol in the liver of rats who were being fed a high-cholesterol diet. Studies to determine if hawthorn will confer the same effects in people are needed.
High blood pressure
Although hawthorn has not been studied specifically in people with high blood pressure, considerable evidence supports the cardiovascular benefits of this herb. Studies suggest that hawthorn can be taken safely by people with hypertension who are also taking blood pressure medications.